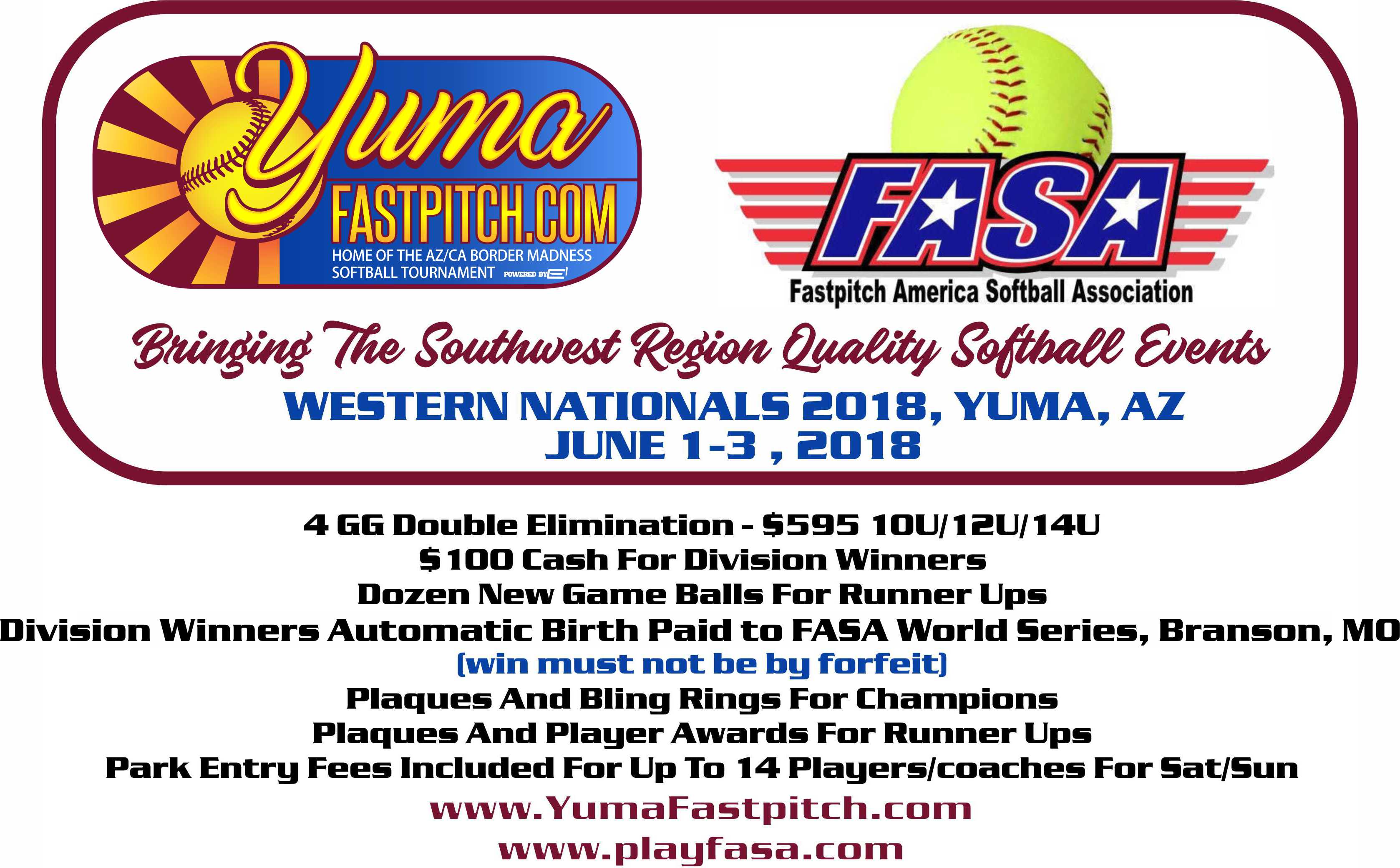 NEWS RELEASE: December 3, 2017
Proud to announce we will be hosting Fastpitch America Softball Association's (FASA) Western Nationals in 2018.  The event is scheduled for June 1-3, 2018.  The event will include an Opening Ceremony and Team Parade at Desert Sun Stadium.  Each team will exchange gift bags with their first opponent of the tournament.
FASA Western Nationals Itinerary 
June 1, 2018 – Opening Ceremonies at Desert Sun Stadium
6:30 pm – Team Parade.  With the Colorado River at our backyard, our theme will include a Tube Float. Who hasn't enjoyed a float down on the Colorado River. Tube floating down the Colorado River is as common as apple pie in the state of Arizona!
For the team parade, each player will be required to wear their team jersey with an inflated Tube Float around their waist.  We welcome for each player to decorate their tube float and/or person for the parade. Teams will begin at left field and walk pass behind home plate; proceeding to right field.  Teams and Coaches will be announced as they pass home plate. Parents and Supporters will be allowed access to the stands to show support for their players. This will  be a great opportunity for photos and video.  We will have 3 Honorary judges from our community to choose the players with the best decorated Tube Float.
7:00 pm – Awards for best decorated Tube Float. (1st, 2nd,3rd place) and Gift Bag exchange
7:15 pm – Complimentary Ice Cream with Cone for players and coaches. Meet and Great with other teams and coaches. Jumpers and Face Painting will be on hand. DJ will be spinning the tunes!
9:15 pm – End of Opening Ceremonies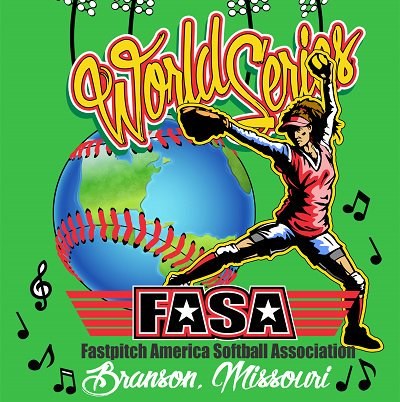 Game(s ) Location: Pacific Avenue Athletic Complex – 2240 E 8th St, Yuma, AZ 85365